Leaves of Grass Wall Art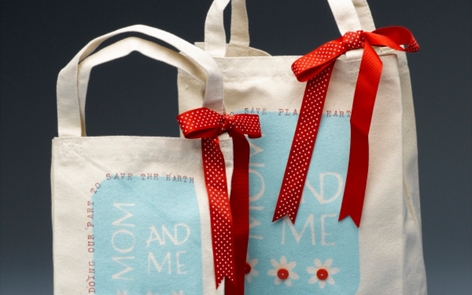 Create affordable home décor projects fast with ordinary painter's tape and any color combination of Krylon® spray paint that suits your personal style.
In a well-ventilated area, lay both canvases onto work surface without touching
Spray canvases with Krylon Gloss White ColorMaster spray paint and let dry
Cut out leaf images
Spray leaf images with one to two thin coats of Krylon Semi-Gloss Black ColorMaster spray paint, letting paint dry between each coat
To create Ivy Leaf and Nickel "stripes" on canvas:

Start masking canvas by running a stripe of painter's tape down the length of one canvas on one edge
Add runs of tape to widen the taped portions but place some of those at angles on the existing tape
Make some taped areas wider than others
Leave random spaces as you tape continuing across the canvas
For additional effect, add tape at small angles away from the original tape runs
When satisfied with tape placement, secure tape by rubbing firmly over all edges (this will prevent paint from seeping under the tape's edge and ensure crisp lines)

To avoid overspray of Ivy Leaf green into the Nickel areas, at about 2/3 of the way across canvas, cover the remaining masked areas by taping newspaper onto an existing strip (make sure you aren't sneaking out of the masked line at all).
Coat uncovered portion of the canvas with Krylon Ivy Leaf ColorMaster spray paint and let paint dry
Use a clean piece of newspaper to cover the portion of the project surface that has been coated with Ivy Leaf green (secure newspaper in place by following the same instructions outlined in step 6)
Spray paint uncovered portion of canvas with Krylon Satin Nickel Brush Metallic
Let paint dry completely
Remove newspaper and painter's tape from canvas
Practice spraying Krylon Webbing Spray on a sample surface
Stand directly above canvas at about 2 feet away
Spray a light coat of Krylon Webbing Spray quickly across canvases in one direction and then another direction, running off the canvases (go very easy at first, you can always add more)
Let Krylon Webbing Spray dry completely
Apply adhesive to back of leaves and randomly place onto painted "grasses"